Sheridan Media Marketing
The Business world is full of choices.
One of the most important decisions is how to best advertise your business.
A simple truth is that companies that advertise consistently create Top of The Mind Awareness with potential customers, which ultimately produces Results.
Radio Marketing
Radio advertising offers many advantages to your business including its unique combination of high reach, high target-ability, and low cost.
View Details
Print / Direct Mail
the Country Bounty is a weekly shopper directly mailed to to over 18,000 households in Sheridan and Johnson county every Tuesday.
View Details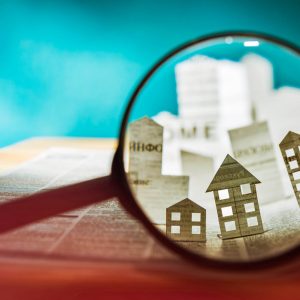 Geo Marketing
There are 226 million+ Smart Phones users in the U.S. and 9 out of 10 have their location services enabled!  More than half of these consumers have found a business doing a search on their Smart Phone!
This means your clients can reach consumers everywhere their Smart Phone goes!
View Details
Website Marketing
Potential customers can be reached via online marketing and email targeting for both Web and mobile devices. We can help:
Increase your exposure.
View Details
Email Marketing
We can help your clients start building a huge email database or add new contacts to their existing database. We are part of a massive network of websites offering a searchable database of opted-in consumers!
View Details
SEO / SEM
"If you're not moving forward and improving your position, you're losing ground to a competitor who is. That's a simple fact of how the process works."  Don't let your competitors out maneuver you by ignoring this valuable tool for your business.
View Details
Who We Are
We are a local, employee owned company.
Sheridan Media Marketing is a division of Sheridan Media that consists of delivering your message on the following platforms:
10 Radio Stations
Print Publication "The Country Bounty"
2 Websites:  Sheridanmedia.com & Sheridanwyoming.com
A complete Digital Division to include Geo Fencing, SEO, OTT, Digital Email Campaigns, Social Media campaigns
In short, we can do everything you need to effectively reach your audience.
Motivated
We LOVE what we do!  What's more rewarding than helping you grow your business?  Our motivation is derived from helping you reach your business goals.
Communication
There's a lot of fancy language and acronyms in marketing.   It's very easy to feel intimidated with this industry that literally moves at the speed of light.   Sheridan Media will make sure you understand exactly what we are doing, how it works, and why it works.  And if something doesn't reach expectations, we're there with you to find out why.  
Dedicated
Want to have someone in your corner that will listen, and create messages that
will show the uniqueness of what you offer, and drive traffic to your website,
storefront, or both? Sheridan Media has a staff of marketing professionals that
work together, round tabling ideas for clients and creating the best marketing mix
for your business. This could include radio, print, contesting, geo-marketing,
email campaigns, SEO, OTT, or other marketing channels we offer.
Creative
Sheridan Media has a staff of award winning copywriters and production staff.  The staff includes several individual winners ( winning multiple times)of various awards to include radio campaigns from the RAB, contesting awards from our partners at Second Street.  What speaks more about our creative abilities is that our campaign and contesting ideas have been used in large markets across the United States!  
Contact Us
Want to take a test ride, and see what Sheridan Media can do for you?  Please email us with a brief description of your business and we'll be in contact shortly!
Remember, there's no obligation to buy anything.  We sincerely hope that if you choose to go another route, Sheridan Media has given you more insight and a better understanding of the many ways to market your business>
Highly Qualified Marketing Team
Get In Touch!
Let's get started!  There's no obligation to buy.  Start here to see what Sheridan Media can do for your business.